Main content starts here, tab to start navigating
CURBSIDE PICKUP AND PRE-ORDERS FOR FARMERS MARKETS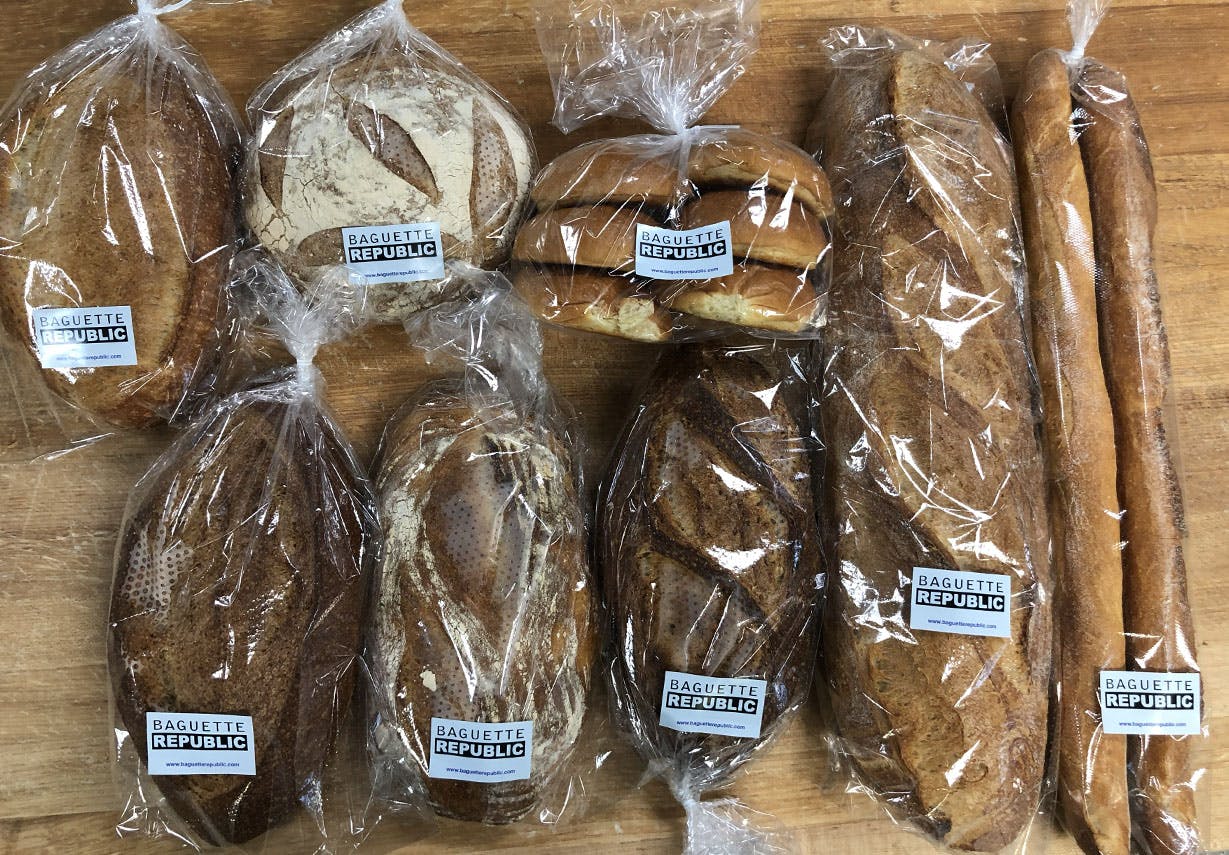 Online Store
Baguette Republic offers curbside pickup and Farmers Market pickup for our most popular items. When pre-ordering for a Farmers Market, please specify the market in the "Special Requests" box in the Checkout process.
*****
REDUCED PRODUCTION SCHEDULE
Orders must be placed before 2:00pm on Sundays, Tuesdays, Thursdays and Fridays for curbside pickup (10am-12pm) on Mondays, Wednesdays Fridays and Saturdays, or for pickup at Farmers Markets on Saturdays/Sundays.
PROMO CODE FALL10 - $10 off $50 purchase [valid until 10/31/20]