Main content starts here, tab to start navigating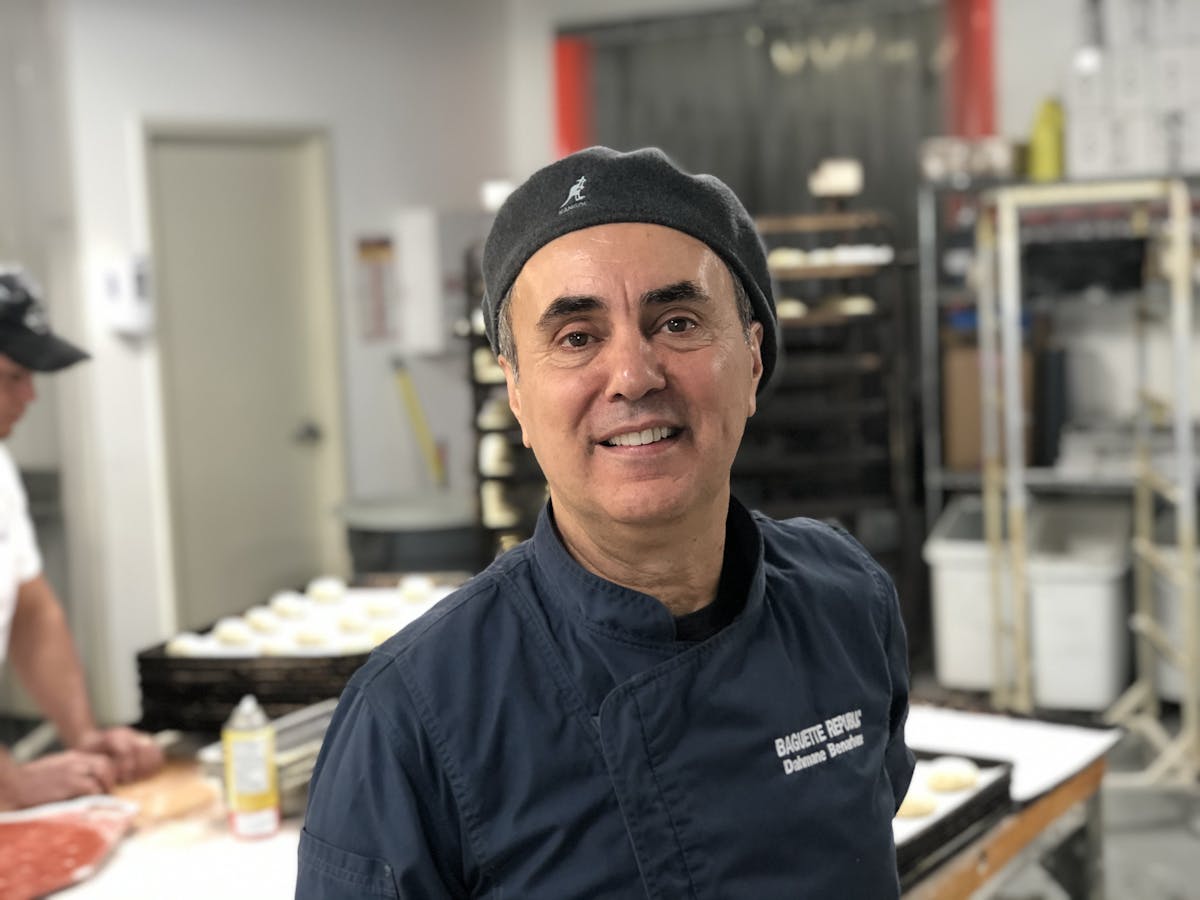 Dahmane Benarbane
Founder & Master Baker
Dahmane Benarbane arrived in the United States from Algiers, Algeria in 1990. Within a couple of years he was working for Uptown Bakers in Washington, DC. He then moved to Marvelous Market and quickly became the assistant head baker working alongside head baker Mark Furstenberg. When Mark left the company in 1994, Dahmane became head baker. He continued to manage the bread and pastries department at Marvelous Market for another 10 years.
In 2006, Dahmane started producing a wide array of breads and pastries in a small bakery in Fairfax. By 2007, Baguette Republic was born. Within a few years, Baguette Republic moved to a larger facility in Chantilly to better service its larger wholesale customers. The company further expanded in 2010 to its current location in Sterling, VA. In 2018, Baguette Republic added a new modern facility for its bread production in Sterling, Va as well.
Under Dahmane's leadership, Baguette Republic has successfully established itself as a premier artisan baker of fine breads, delivering freshly baked breads, viennoiseries and pastries to the finest restaurants, caterers, and retail establishments in the metropolitan Washington area.