Dawson's Market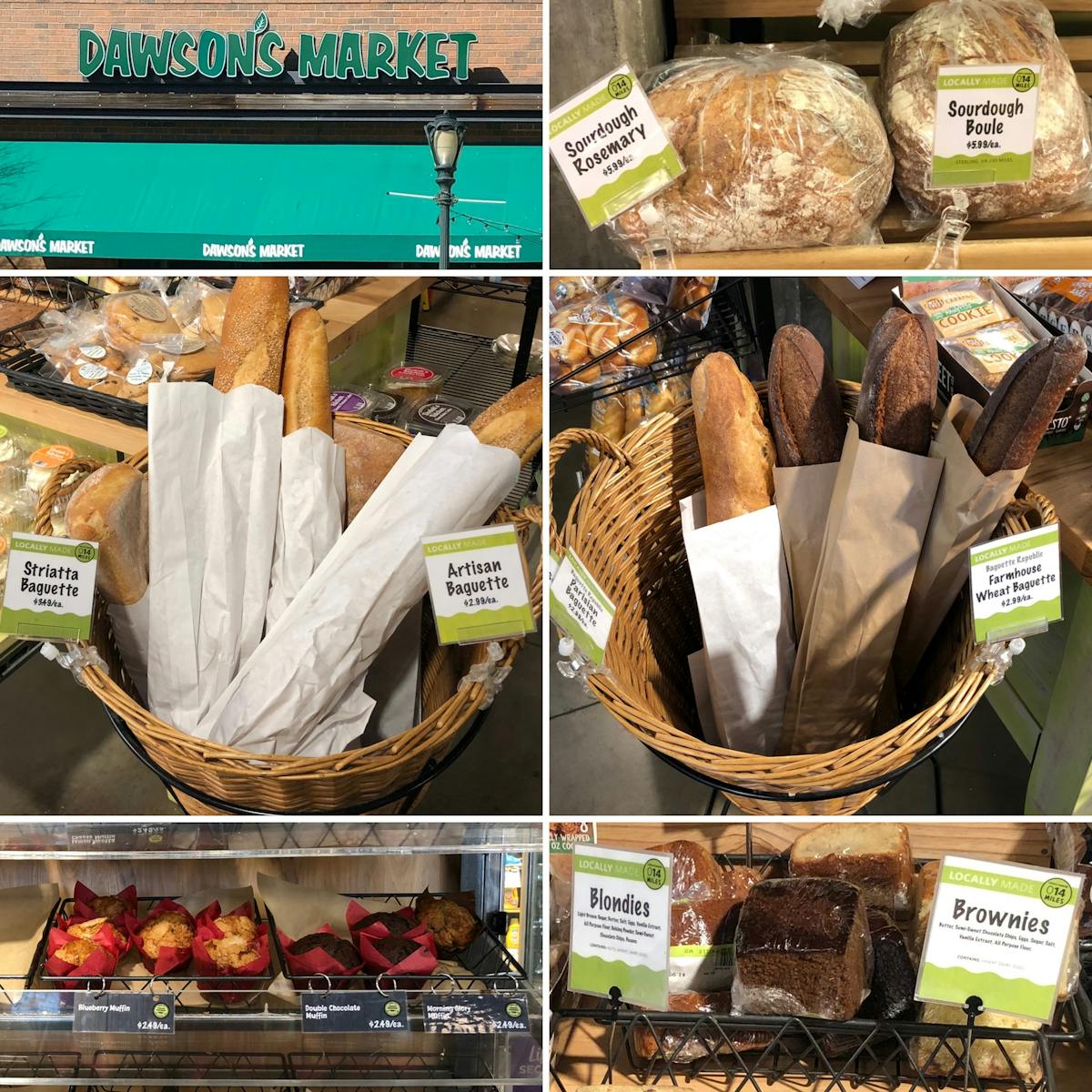 Dawson's Market is a local natural foods grocery store located in the heart of Rockville, Maryland.
The name "Dawson's Market" comes from one of the most influential farming families in Montgomery County. The Dawsons paved the way for local agriculture and natural living in the Rockville community.
Baguette Republic is a long time partner of Dawson's Market. We deliver daily freshly baked artisan breads [Parisian baguette, Farmhouse baguette, shourdough boule, sourdough boule with rosemary, sourdough boule with kalamata olives, ciabatta, and many more], pastries [muffins, brownies, cinnamon swirls, sticky buns, and more] and viennoiseries [butter croissant, almond croissant, chocolate croissant].
Dawson's Market
225 N. Washington St.,
Rockville, MD 20850.
Open daily 8 AM – 9 PM