Fourth of July Giveaway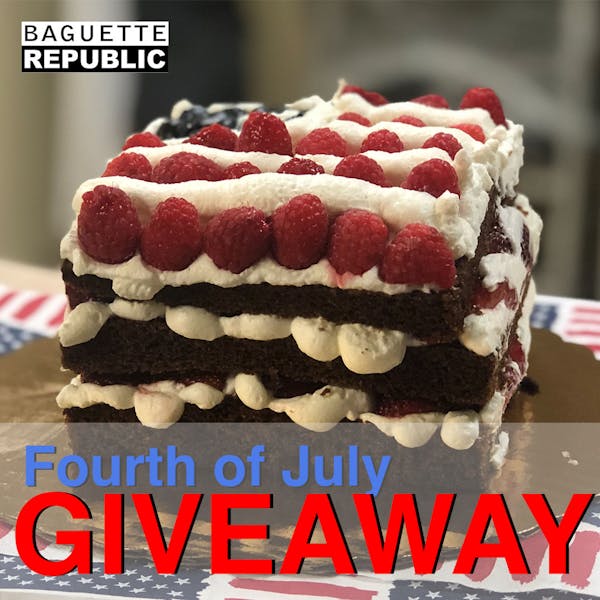 Make your own dessert for the Fourth of July.
Start with Baguette Republic's gingerbread cake and decorate it with fresh strawberries, blueberries and raspberries and some whipped cream.
Inspiration video with MasterBaker Dahmane
Super easy to enter ...
Like this post
Follow us on instagram @baguetterep
Post your photo of a decorated gingerbread cake and tag @baguetterep and #baguetterepublic
We will repost all decorated cakes entries
Two randomly selected winners will receive a Baguette Republic "Bread and Butter" t-shirt.
US entries only. No purchase necessary for entry. Contest ends July 12, 2020.